Meet the Dentists at Port Perry Dental Associates
Our dedicated and experienced dentists are here to help you smile with the utmost confidence.
Learn more about the dentists at Port Perry Dental Associates, and contact us now to book an appointment!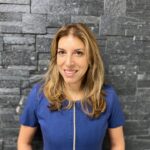 Dr. Farah Walji, BSC, DDS, DIP. Perio
Dr. Farah completed her undergraduate degree in anatomy and then went on to study dentistry at the University of Tufts Dental School in Boston, MA. She was then among the few to be chosen to specialize in periodontics.
After finishing her specialty, she became American Board Certified and returned to Canada to be with her family. Dr. Farah has treated many complex cases in gum, bone and implants surgery and has been treating Port Perry area patients since 2006.
Dr. Sandro Del Rosso, H.Bsc, DDS
Born and raised in Scarborough, Ontario, Dr. Del Rosso completed his undergraduate degree in Biology and Neuroscience in 1991 at the University of Toronto. He continued his studies at the University of Toronto, graduating with a Doctor of Dental Surgery degree in 1995.
After a brief stint in Toronto, Dr. Del Rosso moved his practice to Port Perry in 1996. Dr. Del Rosso enjoys practicing all aspects of general dentistry but finds treating children especially rewarding. Dr. Del Rosso is committed to providing his patients with quality dentistry and thanks all of his patients for their loyalty over the 25 years he has practiced at Port Perry Dental Associates.
Dr. Del Rosso has been happily married for over 25 years to Claudia and together they have two wonderful children, Danny, and Josie.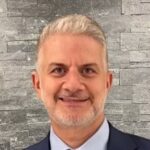 Dr. Rami Marouf, DDS
Dr. Rami completed his Doctorate in Dental Science at one of the world's most recognized institutions: New York University. Dr. Rami has a taken a very strong interest in cosmetic dentistry.
He was among the first few privileged doctors to train at the Rosenthal Institute for Aesthetic Dentistry, and since graduating, he has continued his education by taking courses in prosthodontics, endodontics, implants and sleep dentistry. Dr. Rami has practiced dentistry all over the world, and we are proud to have him as a partner at Port Perry Dental Associates. His care and commitment to providing healthy smiles has been greatly appreciated by our patients.
Dr. Robert Boyko
Dr. Robert Boyko was born and raised in Oshawa, Ontario. He attended the University of Western Ontario earning a degree in Economics, as well as his Doctor of Dental Surgery. Following this, he travelled to Georgetown University in Washington, D.C. where he completed his Orthodontic Specialty training in 1983. Dr. Boyko joined Port Perry Dental Associates in 1994 and has been practicing with them ever since. He has been happily married to his wife, Linda, for over 45 years, they have four grown children and 5 grandchildren.
Whether you are an existing or new patient to the clinic Dr. Boyko will happily help with your orthodontic needs.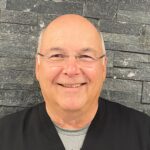 Our team is here to assist you with all your dental related needs. Book an appointment with Port Perry Dental Associates today!